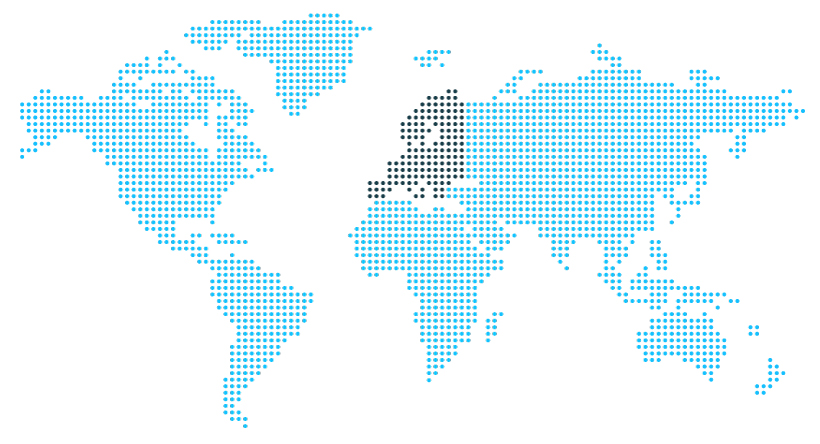 Back to < Locations
Learn the innovation process with our innovation training workshops and masterclasses across Europe, delivered by 2thinknow.
European Innovation Training
This training is available in team training workshops and masterclasses in cities across Europe, including:
City
Country
City
Country
City
Country
Tirana
Albania
Nuremberg
Germany
Málaga
Spain
Vienna
Austria
Essen
Germany
Pamplona
Spain
Linz
Austria
Dortmund
Germany
Seville
Spain
Graz
Austria
Bonn
Germany
Valencia
Spain
Salzburg
Austria
Bremen
Germany
Gijón
Spain
Brussels
Belgium
Bochum
Germany
Granada
Spain
Antwerp
Belgium
Kiel
Germany
Stockholm
Sweden
Leuven
Belgium
Duisburg
Germany
Malmö
Sweden
Gent
Belgium
Athens
Greece
Gothenburg
Sweden
Liège
Belgium
Thessaloniki
Greece
Zürich
Switzerland
Sofia
Bulgaria
Budapest
Hungary
Geneva
Switzerland
Zagreb
Croatia
Reykjavik
Iceland
Basel
Switzerland
Dubrovnik
Croatia
Dublin
Ireland
Bern
Switzerland
Prague
Czech Republic
Tel Aviv
Israel
Lucerne
Switzerland
Brno
Czech Republic
Jerusalem
Israel
Istanbul
Turkey
Copenhagen
Denmark
Milan
Italy
London
United Kingdom
Odense
Denmark
Rome
Italy
Manchester
United Kingdom
Tallinn
Estonia
Torino
Italy
Edinburgh
United Kingdom
Helsinki
Finland
Florence
Italy
Glasgow
United Kingdom
Paris
France
Venice
Italy
Bristol
United Kingdom
Lyon
France
Bologna
Italy
Liverpool
United Kingdom
Marseille
France
Parma
Italy
Kingston-Upon-Hull
United Kingdom
Strasbourg
France
Verona
Italy
Birmingham
United Kingdom
Bordeaux
France
Trieste
Italy
Leeds
United Kingdom
Toulouse
France
Padova
Italy
Belfast
United Kingdom
Nantes
France
Modena
Italy
Cardiff
United Kingdom
Montpellier
France
Riga
Latvia
Coventry
United Kingdom
Nice
France
Vilnius
Lithuania
Bath & NE Somerset
United Kingdom
Lille
France
Luxembourg
Luxembourg
Sheffield
United Kingdom
Reims
France
Skopje
Macedonia, FYRO
Newcastle-upon-Tyne
United Kingdom
Rennes
France
Chrisinau
Moldova
Cannes
France
Amsterdam
Netherlands
Dijon
France
The Hague
Netherlands
Rouen
France
Rotterdam
Netherlands
Saint-Étienne
France
Eindhoven
Netherlands
Le Havre
France
Utrecht
Netherlands
Grenoble
France
Oslo
Norway
Metz
France
Warsaw
Poland
Limoges
France
Gdansk
Poland
Munich
Germany
Katowice
Poland
Berlin
Germany
Kraków
Poland
Frankfurt
Germany
Lisbon
Portugal
Hamburg
Germany
Oporto
Portugal
Stuttgart
Germany
Bucharest
Romania
Leipzig
Germany
Timisoara
Romania
Düsseldorf
Germany
Belgrade
Serbia
Cologne
Germany
Bratislava
Slovakia
Dresden
Germany
Kosice
Slovakia
Karlsruhe
Germany
Ljubljana
Slovenia
Hannover
Germany
Barcelona
Spain
Aachen
Germany
Madrid
Spain
Mannheim-Heidelberg
Germany
Bilbao
Spain
Other city locations on request. Includes surrounding towns and suburbs.
The Innovation Course ™ offers your organization training in the innovation process. This practical training focuses on implementing your ideas as innovation successfully inside organizations, and is based on a large number of case studies and group activities. The training is delivered to your team at a group price.
See also Main Courses, Industry Courses, About Course Method and Book a Course
Need Something Else?
Training workshops and masterclasses can be tailored to local and industry case studies, with regional, local and global case studies able to be integrated into each course. View the full list of 31 industry and community segments available here.